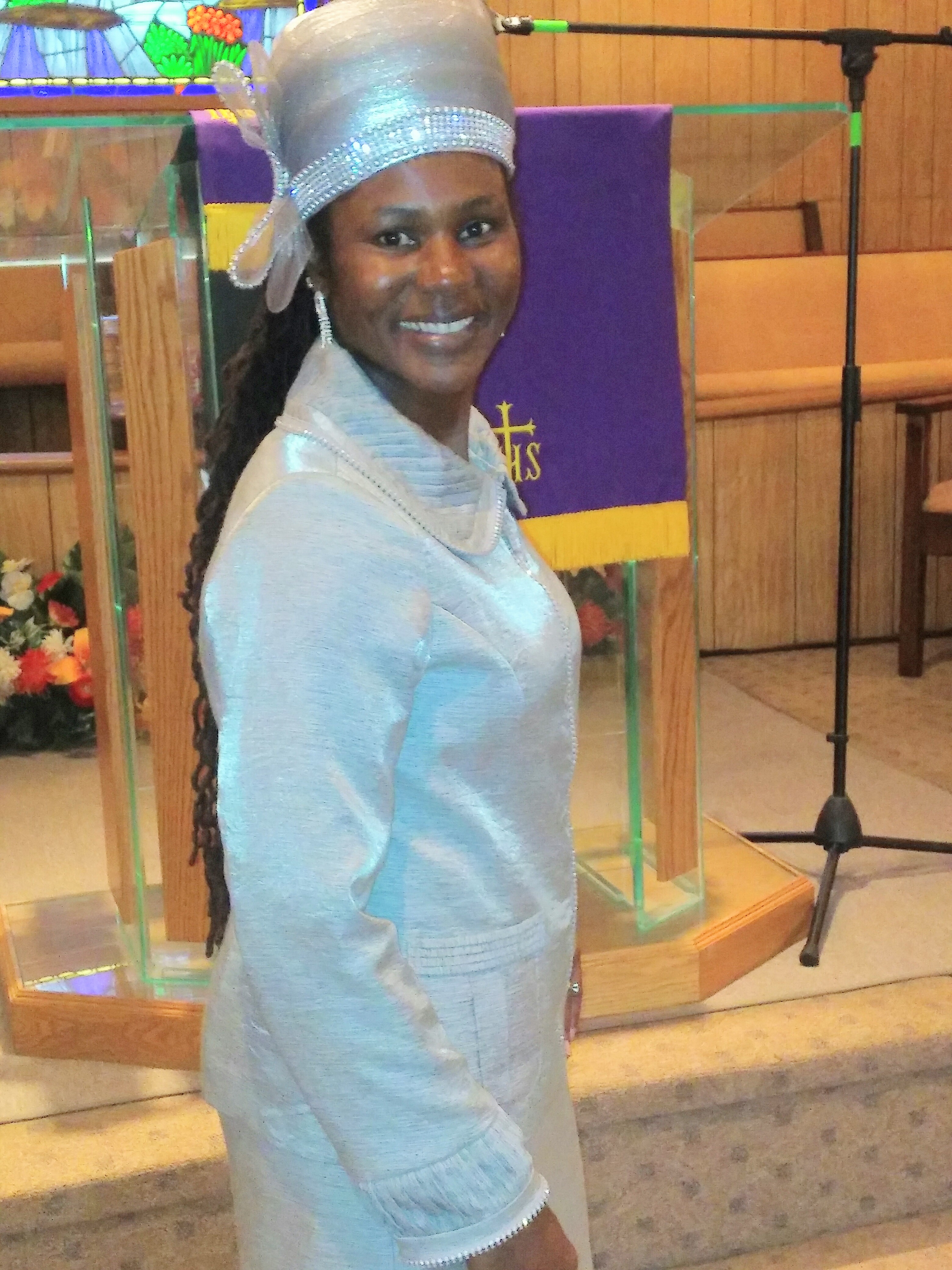 Minister Samone F. Smith is a native of Jacksonville, FL and was educated in the local schools. She is a proud graduate of William M. Raines High School and furthered her studies at Florida State College of Jacksonville and University of North Florida. She attained her Bachelors of Science in Nursing Degree and is a Registered Nurse.
She served in the United States Army as a Combat Medic and in the United States Air Force as a commissioned officer working as a Clinical Nurse Specialist. In addition to her military career, she has consistently demonstrated her leadership capabilities in the nursing profession, in the church, and in the community. She served her country for ten (10) years, has been a Registered Nurse for twenty-six (26) years and is still serving those affected by various chronic illnesses and diseases.
Minister Smith received her christian foundation and upbringing at Mt. Bethel Missionary Baptist Church under the leadership of her godfather and pastor, Rev. S. A. Thomas. She was baptized as a young girl and immediately served in various roles in the church. She received the baptism of the Holy Ghost in May of 1990 while serving at Camp Humphreys, Korea, base church. After the military, she served at Mt. Bethel until she married Walter L. Smith, Jr. and joined his home church, The First Born Church of the Living God, Inc. They have three children Samone, Walter III, & Saleste and three grandchildren Joel Jr., King, and Rey.
She has served faithfully in her local church, First Born Temple under the leadership of the late Bishop Walter Smith, Sr., Pastor and North Florida Diocese Bishop since 1997. She served as a lay member and was appointed as a Deaconess and later elected as the National Deaconess of the FBC. In 2005, the call was answered to preach the Gospel and she ministered as a licensed Missionary. She was ordained in 2007 and was appointed as the Assistant Pastor to the late Bishop Walter L. Smith, Sr. Additionally, she served as Sunday School Superintendent (until 2019), Jacksonville District Mother, and was elected as the National Missionary of the First Born Church of the Living God, Inc. As the National Missionary, she organized the first National Women's Board consisting of seventeen (17) ladies representing each of the nine dioceses. Furthermore, the first National Women's Conference was planned, organized, and successfully executed in Akron, OH under her leadership. Currently, she is completing her Master's Degree in Theology with a focus and certification in Christian Counseling.
She became a Faith Community Nurse in partnership with St. Vincent's (Ascension) Hospital and assisted in developing Health Fairs and Workshops in areas lacking healthcare and spiritual care. This work enables her to be connected with various churches in all denominations, local hospitals, healthcare agencies, local schools, and other programs that address the holistic needs of all people. She continues to impact lives through her preaching, her teaching, her profession, and her passion to serve others.
She is determined to serve God with her whole heart and live Holy according to the Word of God. She has been commissioned by God to preach the gospel and to be a true witness of Jesus Christ. The same for all christians, her work is to be a true Ambassador for Christ and win souls.